Ashden winners
Shanghai Landsea Planning & Architectural Design Co. Ltd.
/
Greener living in a challenging climate
In the coming decade China will account for almost half the new construction globally. But it is challenging to popularise sustainable housing in China's competitive market, particularly for low-cost housing and especially in a climate of hot summers and cold winters.
Landsea Design specialises in affordable housing while providing high energy efficiency through its low CO2 design processes. It has constructed 2.5 million m2 benefitting 78,000 people and saving 48,000 tonnes of CO2 a year

Landsea Design has shown that housing can be both energy efficient and affordable. We need more examples of sustainable building on this impressive scale.

Ashden judging panel
Context
Shanghai Landsea Planning & Architectural Design Co.Ltd is a founding member of the China Green Building Council and a leading practitioner of green buildings, owning many patents in building technologies. Established in 2001, Landsea Design has been led by its green strategy, installing insulation, efficient air conditioning and ventilation systems as standard in the 2.5 million square metres of buildings that it has worked on. China will account for about half of the new construction globally in the coming decade and the organisation is providing comfortable, affordable homes in a challenging climate.
Impact
The services provided by Landsea Design have been used in over 30 property developments since 2011. With over 2.5 million m2 of housing constructed, around 78,000 people (24,000 households) are benefitting from comfortable and energy-efficient homes.
Compared with current building standards, these homes cut greenhouse gas emissions by about 32% and save around 48,000 tonnes/year CO2. A further 10 developments with 2 million m2 of housing are currently under construction.
Reducing greenhouse gas emissions
Energy use in China is normally benchmarked against housing from the 1980s, which in the central belt of the country uses about 140 kWh/m2 per year, resulting in the emission of about 120 kg/m2 of CO2 per year. Current buildings are required to emit less than 50% of this or 60 kg/m2 of CO2 per year. The integrated energy-saving approach of Landsea Design cuts this by about 32% to 40 kg/m2 of CO2 per year. To date about 2.5 million m2 of housing has been built using Landsea Design's services. This housing therefore saves around 200,000 tonnes/year of CO2 compared to homes built in the 1980s, or 48,000 tonnes/year of CO2 compared to current building requirements.
Detail
Current work focuses on multi-storey apartment buildings for high-density urban housing. This is mostly designed for the central belt of China, where housing needs both cooling and heating because of hot summers (up to 35oC) and cold winters (down to -5oC).
Landsea Design incorporates low CO2 design throughout its processes, including optimising the layout of sites and cutting the need for heating and cooling by insulation and air-tight outer layers to buildings. It makes use of low-cost sustainable energy supply technologies including solar water heating and ground-source heat pumps. Homes are enhanced by daylighting and have green spaces outside. Ventilation with filtered air reduces the level of particulate matter indoors, a serious health problem in many cities.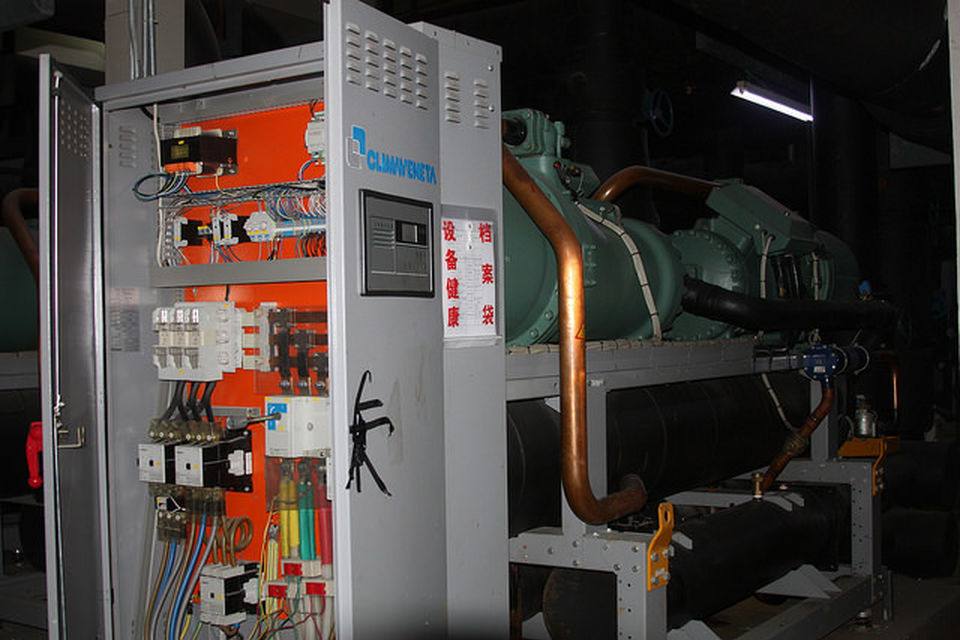 The organisation and business model
Landsea Design is part of the Landsea Group, a major Chinese property development group with an interest in green buildings. It provides design and technical services for low CO2 buildings, mainly housing, for building development companies. It also develops new building technologies and processes, sometimes through joint R&D with research institutes and universities, and has secured patents for many innovations. Apartments designed by Landsea Design include those for young people who have recently moved to cities, and for people buying their first home. Prices for the latter start at around US$160,000, and some lower-income residents are able to rent through a government scheme.
Design and technology
Landsea Design looks at all aspects of sustainability in its designs. Site layout is optimised for energy efficiency by simulations based on local solar radiation and windspeed: sites also incorporate green spaces between buildings. Summer heat gain and winter heat loss from buildings are minimised through double- or triple-glazed windows with low emissivity glass, insulation and air-tight outer surfaces. 
Sunshades to cut heat gain in summer can sometimes provide heat recovery in winter. Solar water heaters are integrated into vertical surfaces, as well as on rooftops, to make good use of available space. Inside, a central ground-source heat pump is an efficient way to provide both heating and cooling, which is delivered to individual apartments by circulating hot or cool water through pipes in concrete 'radiant' ceilings. 
Landsea Design's services improve indoor comfort and cut environmental pollution. These projects have greatly enhanced the market value of green buildings.

Yu Changyong, Green Building Technology Co Ltd.
In many Chinese cities, the concentration of small particulates (PM2.5) in the air presents a serious health risk, particularly to children. To reduce this health risk, Landsea Design's ventilation systems provide a continuous supply of fresh filtered air to each room, at controlled temperature and humidity, and extract stale air along with particles produced from cooking too. In some buildings, the ventilation system is integrated with the heat pump and solar water heating to optimise performance. 
Where possible, local materials and recycled waste are used to minimise the energy and CO2 'embodied' in construction.
While protecting innovations through patents, Landsea Design actively publicises sustainable building concepts through its museum of demonstration technologies, and training for government officials, property developers and other professionals.